Products
Lastest news
[19/Jul/2013]
Facebook page
We have establish a facebook page, please feel free to visit our page for more info. Simply click the link down below Facebook Page .. more
[19/Jul/2013]
Solar power system booklet
Now our solar power system booklet can be downloaded via online, simply just click the link down below : http://site.wslenergy.com/common_v3/downlo.. more
Solar Street Lighting System
Our high quality solar street lights are commercial quality lighting systems for residential streets, parking lots and security lighting. The applications for solar powered outdoor lighting systems are endless. These units can be used for: Security and safety lighting, rural area lighting, Dock lights, Park lighting, Parking lot lighting, Parkway lighting, walkway lighting, Street lighting, Transit Lighting, Outdoor area lighting, Military and civil security and so on. The costs of trenching and installing underground wiring often make a solar street lighting system an economically feasible lower cost option.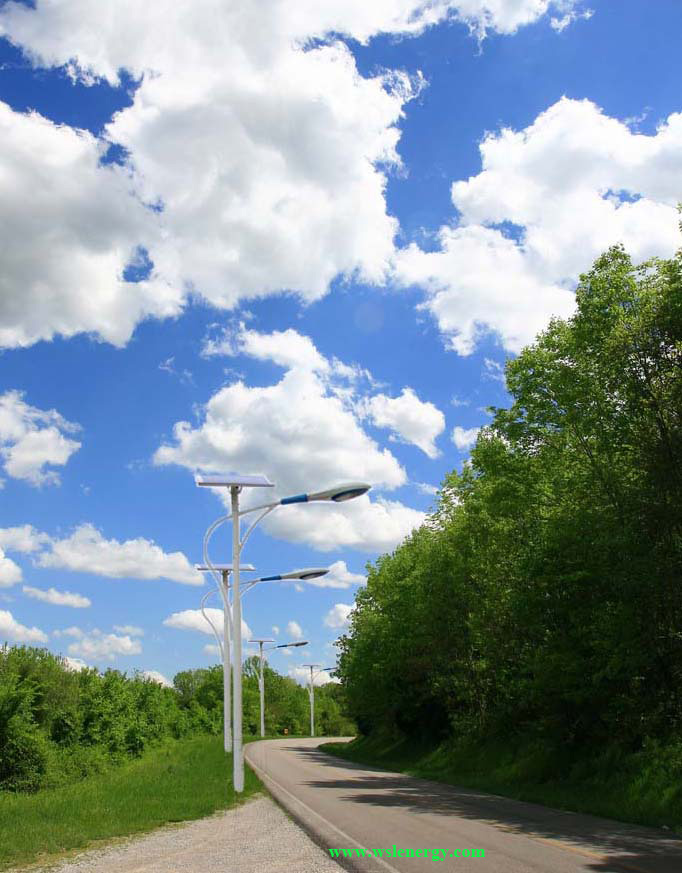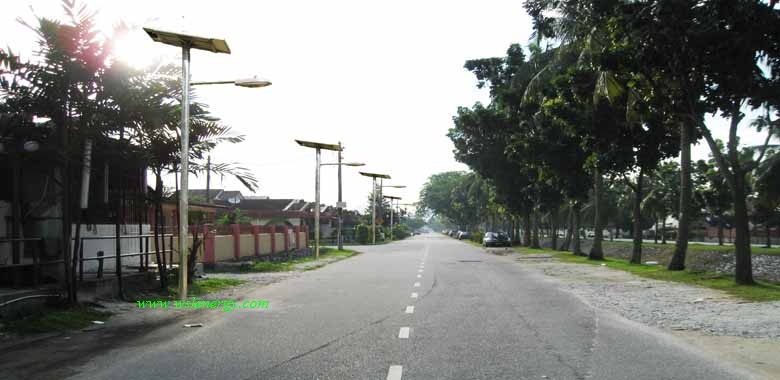 Solar power lighting system is widely used in city and country roads, highway and public parks.
---
Efficient Solar Street Lighting System Using LED Light
Green Energy also offers street lighting systems which use LED lights that are extremely efficient, and durable light sources. Only 1/10 the power is required with LED fixtures to produce the same light intensity as an incandescent bulb. Four packages are available that allow you to choose the lighting solution that best meets your needs. The LED Street Light we have 7 W to 200 W LED light.
High luminous Efficiency

Revolutionary Photometric Design.

Unique Integrated Lens and Lampshade Design.

Creative Design of the Radiator and Lamp holder Integration.

The Unique and Innovative Design of Modular Integration.

High Color Index, Nice Coloration.

No flicker, No Adverse Glare.

No UV or IR, Impact Resistance, Shock-proof.

Long Life, up to 50,000 hours.

Tremendous Energy Saving, save energy 70%~80% than the conventional sodium and mercury lamps.

Work under Low-voltage and Low-heat, Safe and Reliable.

Perfect Combination with Solar Energy.
---

Custom Applications
Green Energy has worked with clients looking to install solar systems for commercial or industrial applications. Due to the technical and often customized needs of our clients, we have specialists dedicated to make sure you get the system you require.